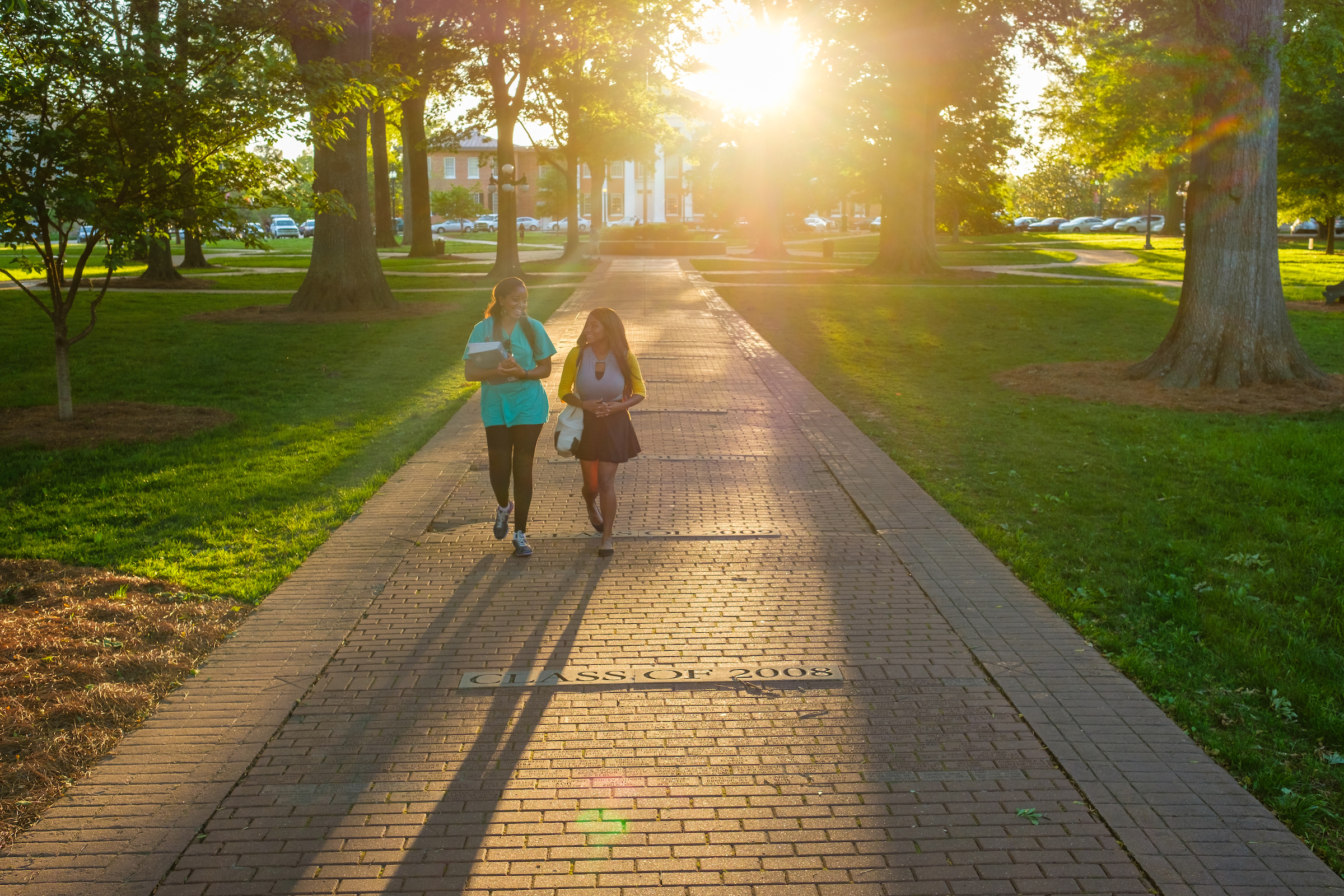 Financial Aid for Current & Continuing Students
The University of Mississippi recognizes the value higher education brings, enriching your knowledge, introducing new experiences, and supplying you with the tools to make an impact on the world following graduation. Yet, costs related to earning a degree—from tuition to books and housing—prove to be an obstacle for many. In turn, the University of Mississippi strives to provide a quality, yet affordable education, no matter your course of study.
In order to renew your financial aid award, you must fill out and submit your Free Application for Federal Student Aid (FAFSA) each year you study at Ole Miss. This process allows us to determine your or your family's demonstrated need, update our documentation, and put together your financial aid package. If you are a Mississippi resident, you should also fill out the Mississippi State Grant Application each year to be considered for additional grant opportunities.
As you make plans for the upcoming academic year, be sure to check the Office of Financial Aid's Timeline for application, awarding, and disbursement.
Renew Your Financial Aid Award
As a key factor for renewing your financial aid award each year, you should have all documentation filled out by the March 1 priority deadline specified in the timeline. We strongly recommend starting the process early and submitting your FAFSA ahead of the deadline, so there is plenty of time to resolve any issues and confirm your financial plan. For the following fall semester, the FAFSA becomes available on October 1 of the current academic year.
Aside from evolving financial circumstances, submitting your FAFSA each year you attend Ole Miss is essential for the following reasons:
Your or your family's current financial need determines your eligibility for federal and state aid programs.
Ole Miss uses your latest FAFSA information to determine that you continue to meet all eligibility requirements for your institutional need-based awards (such as the Ole Miss Opportunity Scholarship, the Red & Blue Scholarship, Federal Work-Study, subsidized loans, etc. ).
Receiving your information by the deadline allows the Office of Financial Aid to provide sufficient notification for your eligibility and subsequent award.
However, your FAFSA is just one factor taken into account for renewing your awards. As the Office of Financial Aid assesses your need in order to put together your financial aid package for the upcoming school year, we further examine:
Along with these factors, while the process for renewing your financial aid award is the same year to year, current and returning students must be mindful of the following:
You may be selected for FAFSA verification. Even if you weren't picked as an incoming student, you may still be notified to submit additional documentation. The University of Mississippi cannot complete your application's assessment or issue your updated award until all information has been verified.
You need to accept your financial aid award. After receiving your updated financial aid package, you'll need to accept the award for the upcoming academic year.
If you are returning to school, feel free to contact the Office of Financial Aid if you have any questions about your financial aid status.
Additional Financial Aid Information for Current Students
Undergraduate Students
As you establish yourself on campus, you soon find a wealth of opportunities stretch before you. Enrich your experience by studying abroad, explore a new area at your own pace with independent study, or reach the finish line sooner by enrolling in summer classes. In directing your future, realize that financial aid plays a role in these and more scenarios:
Current cost of attendance: We're here to help you succeed and realize your aspirations. In turn, we don't want to catch you off guard with any surprises that block or re-route your path to earning your degree. As you complete your FAFSA, review the cost of attendance, including tuition and related expenses, for the upcoming academic year.
iStudy: You've selected your major and, a few years into your degree, have made significant headway toward completion. Still, you need some flexibility and the opportunity to complete courses on a more self-paced basis. This is where iStudy comes in. UM students may be able to use some types of aid for these courses, too. Learn more about how it works, and contact us to discuss how iStudy courses may affect your financial aid eligibility—special financial aid and tuition rules may apply to the iStudy course(s) you choose, particularly if it is not a semester-based option.
Study abroad and off-campus programs: Interested in studying in another part of the world or enhancing your educational journey with an off-campus workshop? For these experiences, Ole Miss ensures you receive the financial aid package for which you're qualified if you plan to participate in either type of activity. Learn more about how this works.
Summer courses: Those looking to graduate sooner may consider attending one of our summer semesters, and financial aid, while limited, can be applied. Here's what you should know before signing up for summer classes.
Prepaid tuition: If part of your tuition has been paid for the upcoming semester, you may need to adjust information on your FAFSA form. Understand how this works and what you need to do.
Graduate Students
You've returned to school with a mission, and partially through your advanced studies, your drive shows no signs of slowing down. Ole Miss strives to create an environment where our graduate students—on academic or professional tracks, attending on campus or through Ole Miss Online—not only thrive but make impressive strides in their respective industries and enter the workforce ready to inspire others. In valuing what our graduate students bring, Ole Miss presents financial aid options to support your educational endeavors.
As you prepare to renew your aid and start another academic year, be mindful of the following:
Current cost of attendance: We've calculated both direct and indirect costs associated with attending Ole Miss's graduate programs, including the School of Law and School of Pharmacy. Review all costs for the upcoming academic year.
Financial aid and scholarships: Gain experience while receiving a full or partial tuition scholarship with a graduate assistantship, with options available in teaching, research, and instruction. We also open up select fellowship opportunities to graduate students and encourage you to apply for external grants. Learn more about all financial aid options available to graduate students.
Summer courses: Whether you're attending graduate school part time and taking things at your speed, you're enrolled in a program with summer semesters scheduled, or you're aiming to get ahead, you can access financial aid in limited degrees to take courses during this period of the year. Understand more about how this works and what you'll need to do.
School of Law Students
Do you seek to empower and shepherd others to justice by upholding the law? Ole Miss's venerated School of Law fosters our students' vision through a leading legal education coupled with affordable tuition and outshines the competition with our innovative Air and Space Law program.
In your journey toward becoming a distinguished legal professional, take advantage of the following opportunities as you earn a Juris Doctor degree at Ole Miss:
Cambridge Study Abroad Program: This joint program with the Downing College at the University of Cambridge is open to law school students who completed their first year and are in strong academic standing. To elevate your educational experience, you have the option of funding this endeavor with loans. Learn more about the program and utilizing financial aid.
Financial aid: Attending law school is a chance to rise up to your calling while improving the lives of others. When this drive fuels your vision, Ole Miss encourages your motivation by offering select scholarships and additional financial aid solutions specifically for law school students. Learn more as you continue your studies.
Contact the Office of Financial Aid
As a current student, do you have any questions about financial aid at the University of Mississippi? If so, reach out to the Office of Financial Aid today by phone at 800-891-4596 or by sending an email to finaid@olemiss.edu.